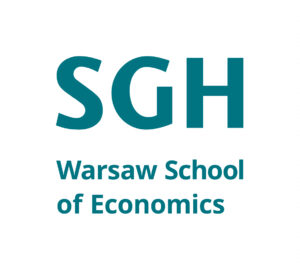 MIEPP students have the opportunity to take part in the Master Double Degree Program in cooperation with our partner university Warsaw School of Economics (SGH), Poland's leading university in the field of economics and management. In the spirit of prolific international relations and academic cooperation, this program provides the unique chance to graduate from both institutions following one study course. While seeking the Master degree in International Economics and Public Policy at the University of Mainz, participating students might choose between a Master's degree in "Management" or in "Finance and Accounting" at SGH Warsaw.
Each winter semester, five students are admitted to enroll in the 2-year Double Degree Program. Permitted students spend their first year in the MIEPP program in Mainz and their second year in Warsaw, where they may choose the specialization "Management" or "Finance and Accounting". The program's language is English at both institutions.
Starting in the winter semester 2020/21, students who are accepted into the double master's program will receive a scholarship from the German Academic Exchange Service (DAAD). The scholarship provides financial support during the period abroad in Warsaw and includes a monthly residence allowance as well as allowances for travel and insurance costs. We will be pleased to inform you about the exact amount of the scholarship and the conditions of payment upon request.
Learn more about the program's goals, contents and organization by watching this video.